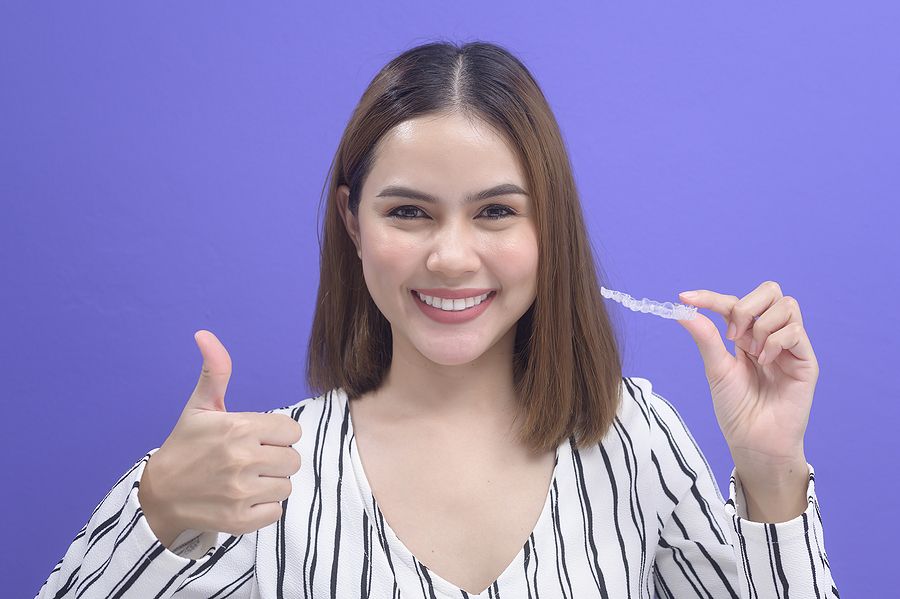 Do you have crooked or misaligned teeth and wish to get them aligned for a great new smile? Are you hesitant to try the conventional metal braces? If you are looking for an alternate option for metal braces, Invisalign may be the right solution for you. 
At Capitola Dentistry, Dr. Zachary I. Boger, with his vast experience in cosmetic dentistry, helps our patients obtain great-looking results and a perfect smile. 
Invisalign
Invisalign aligners offer an advanced, convenient, and accurate treatment option to straighten or adjust teeth without metal braces, bands, and wires. These invisible braces treat various dental problems while offering clear aesthetic and health advantages over metal braces.
Invisalign system addresses the orthodontic concerns that include the following:
Crooked Teeth
Overbite
Underbite
Crossbite
Gaps in teeth
Open Bite
Crowded teeth
Advantages of Invisalign treatment
Fixing misaligned teeth using Invisalign offers the following benefits:
Since Invisalign aligners are fabricated from clear, dental-grade plastic, they are virtually invisible or less noticeable.
Invisalign aligners produce faster and accurate results compared to metal braces.
The patient's dental hygiene is not compromised as the patient can remove Invisalign aligners during brushing, flossing, or eating. 
Since Invisalign aligners do not involve any metal wires or brackets, they are more comfortable and cause less trouble to the wearer. 
The wearer doesn't require to make any diet changes as it can be taken off while having food. 
Invisalign Procedure
When a patient approaches us for Invisalign treatment, our orthodontist determines their candidacy for the procedure by taking dental X-rays to diagnose their mouth and the severity of the malocclusion. By using 3D computer imaging software, the impressions of the teeth are obtained to use as the basis to fabricate the aligners for each phase of the treatment. 
The patients should wear the aligners for a minimum of 22 hours every day to obtain the best and faster results. 
Health Benefits of Invisalign aligners
If the teeth are misaligned or bite is not proper, it can cause several dental health issues such as tooth decay, gum disease, periodontal disease, jaw pain, and TMJ pain. Treating teeth malocclusion and misalignment using Invisalign aligners can fix the bite and prevent these dental concerns.
How to Clean Invisalign?
Maintain strict oral and dental hygiene while wearing Invisalign. Remove the aligners while brushing, flossing, or having food. Besides, clean the aligners by brushing them with water to keep Invisalign clear. We suggest brushing and flossing your teeth after every meal to ensure proper oral and dental hygiene.
How Often Should the Patient Wear Aligners?
It is advised to wear Invisalign aligners for at least 20 hours per day to increase the effectiveness of the treatment. Though the wearers can take the retainers off while having food, brushing, or flossing, they should wear the aligners during daily activities. Following the instructions of the dentist and wearing the aligners for the recommended time allows the Invisalign process to work at a constant pace and helps the teeth gently re-adjust to their aesthetically correct position, resulting in a predictable outcome.
If you live in or around Capitola, CA 95010, and want to know more about the Invisalign Treatment, call Capitola Family Dentistry at (831)-464-8286 and schedule a consultation with Dr. Zachary I. Boger.